We were introduced to the FGA while we were at the Shriners Open in Las Vegas. Jonathan Snyder kindly invited Connor to work with his organization. Connor spends three days a week with the FGA in various locations. At the clinics he is learning the skills of the game but more importantly he is learning what the game can do for him and his disabilities. Not only does Connor learn about about life through golf but he also is learning how to help other golfers on the golf course with disabilities. He has worked with peers who are blind, autistic, personality disorders, amputees, etc. This is an outstanding organization that gives Connor something to look forward to daily. Similarly, the Kids Golf Foundation & Michala Mika have been going above and beyond working with Connor on improving his game with the most up to date technology and swing analysis. She and the program are allowing Connor on the course opportunities during tournament play to learn the game and to even participate in a variety of tournaments. Opportunities from organizations give Connor and other kids the chance to have success in a life long sport that will improve both mental and physical health.
Rally4ACause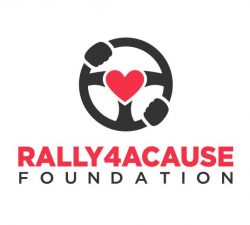 The Rally4aCauseSM Foundation, a registered 501(c)(3) non-profit, was started to connect automotive enthusiasts with like-minded individuals, to create opportunities to give back to various charities, and to share the joy of automotive culture with younger generations. Our goal is that all kinds of automotive events will use the organization as a stepping stone to unite the automotive community with various charities such as the Epilepsy Foundation of America, Shriners Children's Hospitals and Hear the Cheers, a branch of the Chicago Audiology Society. With the help of Rally4aCauseSM, the automotive community will raise funds for charitable causes and bring the cars to children, fueling the passion to do good in the automotive world. The automotive world is one where many individuals have found success but haven't found a charity that resonated with them to make charitable contributions. Our ultimate goal is that Rally4aCauseSM becomes a household name in the automotive world, raising millions of dollars for dozens of great charities annually. To date, the Rally4aCauseSM Foundation has raised over three-quarters of a million dollars since the inception of the #rally4acause initiative in 2014.
School Tool Box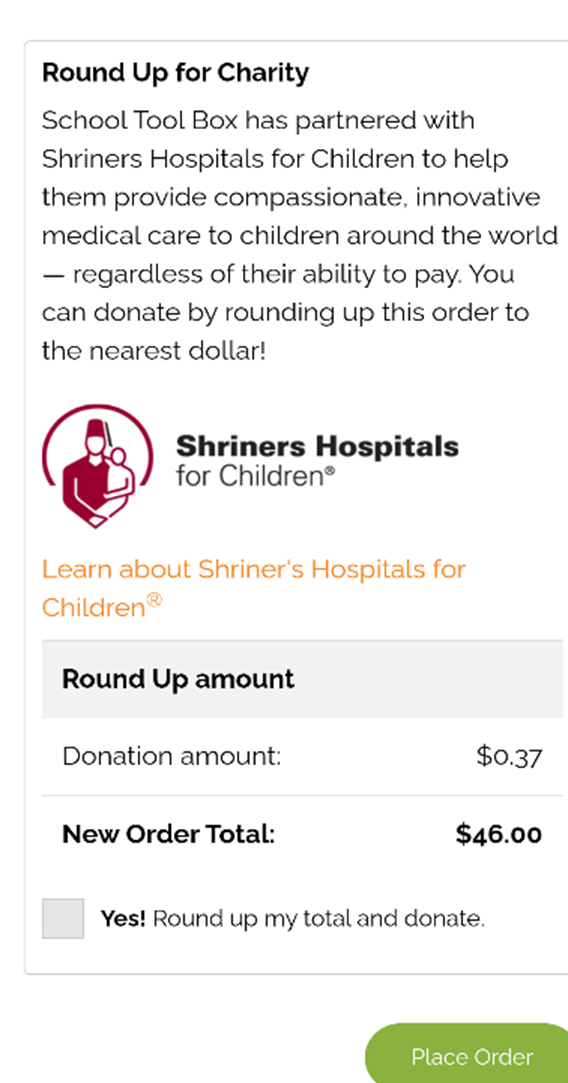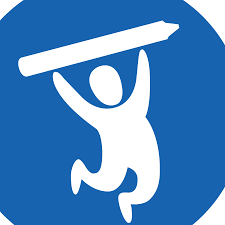 https://schooltoolbox.com/school-supplies/site/shriners
Local company, School Tool Box, has partnered with Shriners Hospitals for Children to help them provide compassionate, innovative medical care to children -regardless of their ability to pay. School Tool Box has chosen Shriners Hospitals for Children to benefit from their round up campaign where clients can donate by rounding up their orders to the nearest dollar! School Tool Box learned of Shriners Hospitals for Children from Connor and the Sycamore Shriners Scramble!
Kids Golf Foundation
Current News Kids Golf Foundation 2021
One of our sponsors, Kids Golf Foundation, is hosting a celebrity Pro Am Golf Tournament. This golf outing provides you a chance to golf with celebrities at the world-ranked Rich Harvest Farms Golf Course in Sugar Grove, Illinois.
"The Kids Golf Foundation is excited to sponsor The Shriner Kids Foundation because, while we are very different organizations, our main goal is the same – to help as many children as possible. The care Shriners Hospitals for Children provides to children and families is truly inspiring, and the Kids Golf Foundation is excited to help further their mission." ~Kids Golf Foundation Director, Michala Mika.
Freedom Golf Association
Our Mission
Freedom Golf Association (FGA) is dedicated to bringing joy and a sense of freedom to the special needs community through their inclusion in the game of golf.
We believe that all special needs individuals deserve a chance to accomplish the same things as any others do and work towards bringing a positive transformation to their lives
FGA contributes to the positive development of those with special needs through the magic of golf
Goals
Grow the number of participants exposing the special needs community to the therapeutic & rehabilitation benefits of golf
Eliminate the constraints for special needs individuals

Evaluating and making more golf courses accessible
Training more adaptive golf professionals

Change the Illinois golfing world to be more welcoming to the special needs community
Our Story
Freedom Golf Association (FGA) was founded in July, 2012 by Edmund (E.Q.) Sylvester. E.Q. is a director of the Western Golf Association (WGA), member of the United States Senior Golf Association (USSGA), and a triple amputee.
Freedom Golf Association was incorporated July 3, 2012 pursuant to the General Not-For-Profit Corporation Act of the State of Illinois and operates under the 501(C)(3) section of the Internal Revenue Code.
FGA now works to assist individuals with disabilities in many ways:​
Engage children, adults and veterans with special needs in FREE golf instruction with other classmates providing professionally run instructional clinics and golf events
Conduct Adaptive Golf training workshops to increase the number of qualified golf coaches to instruct individuals with special needs
Provide leadership and collaboration with nationally recognized organizations on how to expand/grow adaptive golf programs