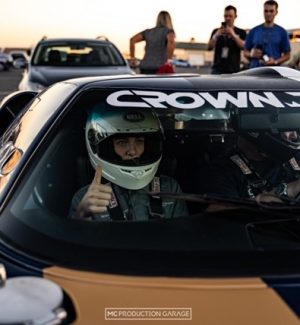 #RALLLY4ACAUSE 
Crown Rally events have been furthering their ability to create positive social impact. To date they have raised $463,283 and counting for different foundations. Recently, they have established a strong connection with Shriners Hospitals for Children in Chicago. Connor has been chosen as the National Patient Ambassador to represent Shriners Hospitals for Children and make a local impact. Connor was asked to spend time with over 100 drivers and with the founders of  #RALLY4ACAUSE talking about his own foundation, The Shriner Kids Foundation and  Shriners Hospitals for Children-Chicago and the impact that drivers from Crown Rally have on kids like him and communities like Sycamore.
Connor has been invited back to continue this momentum in 2021 as well working to bridge common foundations together to
make a larger impact.